Do you look in the mirror and dream of a striking jaw line or round cheeks? It's not all down to genetic 'luck.' Face contouring such as a nose thread lift and temple fillers are popular cosmetic surgeries.
But before you say "yes" to face fillers, it's important to learn as much as possible about this type of procedure. A quick Google search of 'chin fillers' and you'll probably come across Allergan's Juvederm Volux.
What is a Juvederm Volux filler?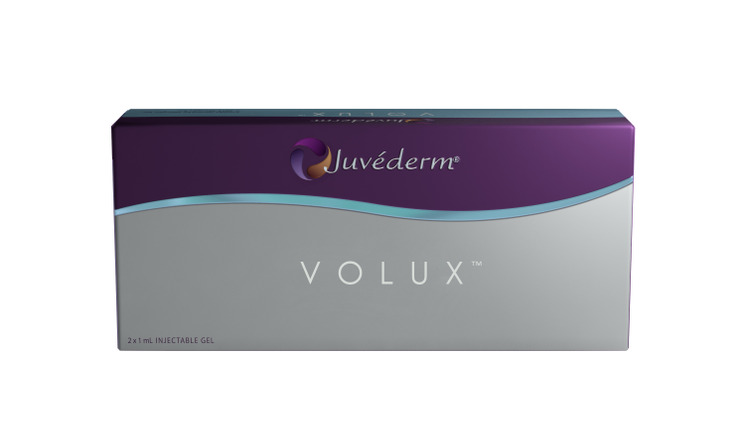 Coined as an 'evolution in the facial filler treatment', Juvederm Volux is designed for people who want a more defined chin and jawline. It's a hyaluronic acid injectable gel that specifically creates volume. This definition can last up to 18 – 24 months, too.
As we age, the shape of our lower faces, changes. Of course, genetics plays an important role, as well as the natural shifts in bone structure and soft tissue. That face you keep making? The environment you live in? These factors also impact the way your face ages.
Greater lift and life, to the face.
Yes, we're finally there: Non-surgical augmentation. Painful procedures with long recoveries, just in the name of beauty? Not anymore. A face lift will require some time to recovery.
Juvederm Volux pays attention to the areas of the face that most show age, like the jaw line. With a high concentration of hyaluronic acid, this innovative gel provides more contouring for the jaw and chin area, than any other treatment.
How? Because it addresses the problem we all face as we age: our faces changing shape. Beauty is defined with three pillars: symmetry, balance and harmony. Juvederm Volux helps create definition in the right places.
The skin thins and loses its plumpness, over time. That soft-dropping tissue has been difficult to treat, without surgery… until now. Juvederm Volux is an ideal alternative if you're looking for a more defined look, from your nose down, without going until the knife.
Lift your jawline, with no pain.
It almost seems too good to be true… that a gel can lift your jawline. But that's where we're at with medical innovations in 2019. Surgery isn't the only option. Natural-looking results can be achieved. What makes Juvederm Volux so impressive is the higher density of its dermal fillers. It provides greater lift, as well as more control for the practitioner to give you the shape you want.
Hyaluronic acid promotes younger-looking, revived skin. Thanks to the collagen, it restores the skin as it lifts. This is a unique innovation in non-surgical cosmetic rejuvenation treatments.
Say goodbye to that chin droop.
For a medical approach to beauty and ageing, book a consultation with our doctors. At Lux Medical Aesthetic Clinic, we understand the physical aspects that impact your confidence. Your nose, mouth, chin and jaw are parts of your face to celebrate, no matter what age you are.
Juvederm Volux and our face contouring procedures support your natural beauty.
Minimal downtime, maximum confidence.